Please note that I posted a program in last post on previous page just now. This post refers to interpolation used in that program.
With straightforward Lagrange interpolation, friends can easily choose any grid they wish. Also higher kappa values which become unstable seem to become somewhat better when we decrease the time step size. For example, I was able to get a program run with kappa=4.0 and gamma=.75 when I halved the time step. I was not being able to get a stable run for these parameter values with the original time stepping as in program I uploaded in previous post. Here is the graph of the program I mentioned. Parameters are on graph.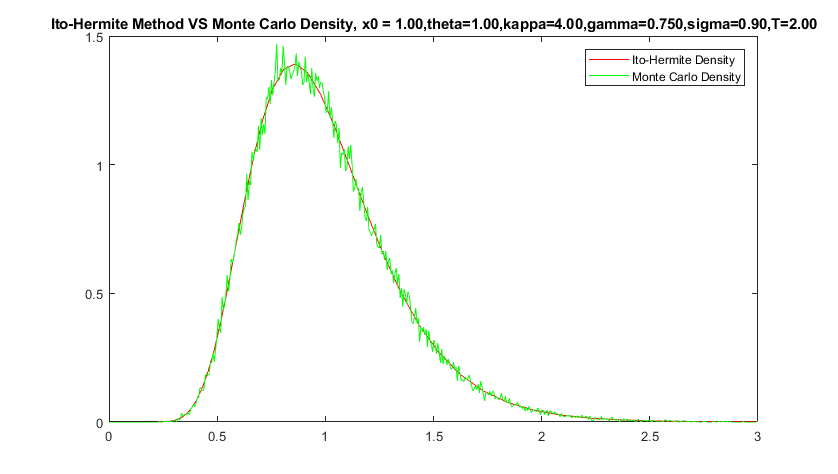 Here is another program run with large mean-reversion that became possible when I halved the time step.