Twitter - source of so much wisdom!
My sister's
dogs
are fascinated by
single
pieces of cheese, Pavlov-style.
I will admit an attraction to cheese platters though.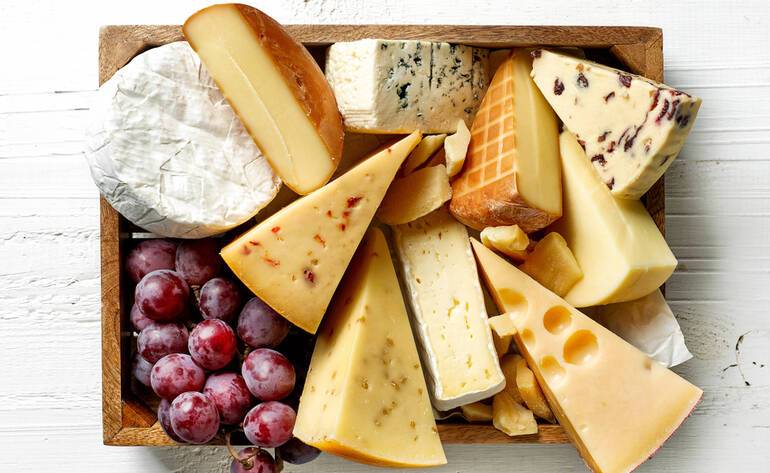 Where is the assortment of crackers - not complete without it?
Paul and katastrofa are the resident cheese-making experts here; maybe they have more insight.  Cuchulainn knows about the Amsterdam cheese market - the thread is somewhere around here...might mention Beer in the title too.