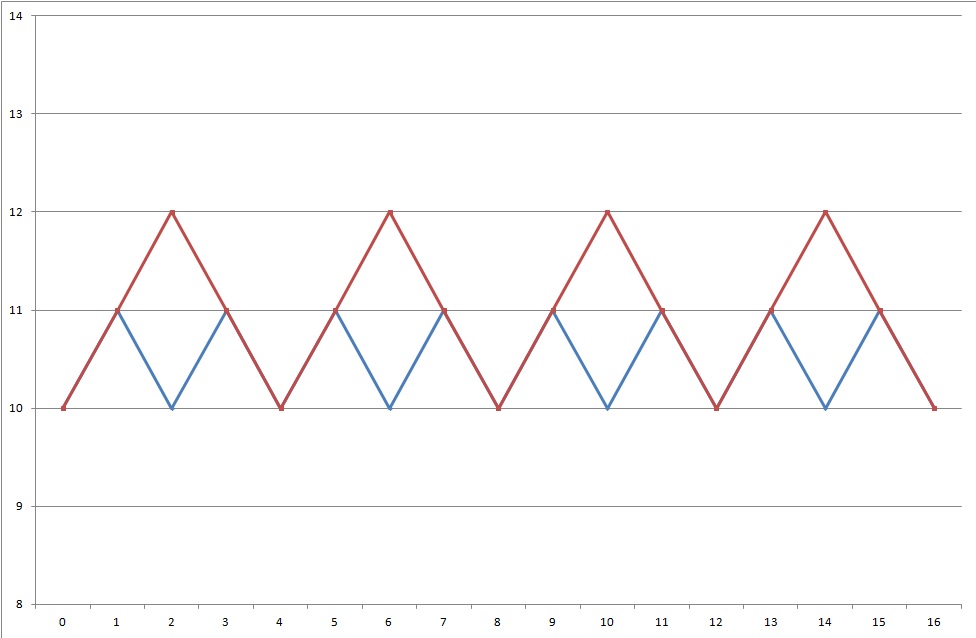 See the chart above, and start with the red line. We buy a quantity X at a price of 12, then sell when the price returns to 10, and so on. Each time we lose the change in price times the amount held = X(12-10) = 2X, which happens 4 times, so the total loss is 4 x 2X = 8X.  
Then follow the blue line, where the price change is twice as frequent. This time there are 8 changes, the amount lost each time is X(11-10) = X, so the total loss is 8X, the same as before. Then suppose we halve the time, and the change in price again (not shown on the chart). It is easy to show that the loss is always 8X or (which is the same thing) the loss per unit time the same.  
Then suppose we make infinitely many trades in the same time. Is the loss still 8X? For in the infinite case, there is no change in price, so it is impossible that there can be any loss per unit time.  
Or can we say that there are infinitely many trades, each with an infinitesimally small loss?